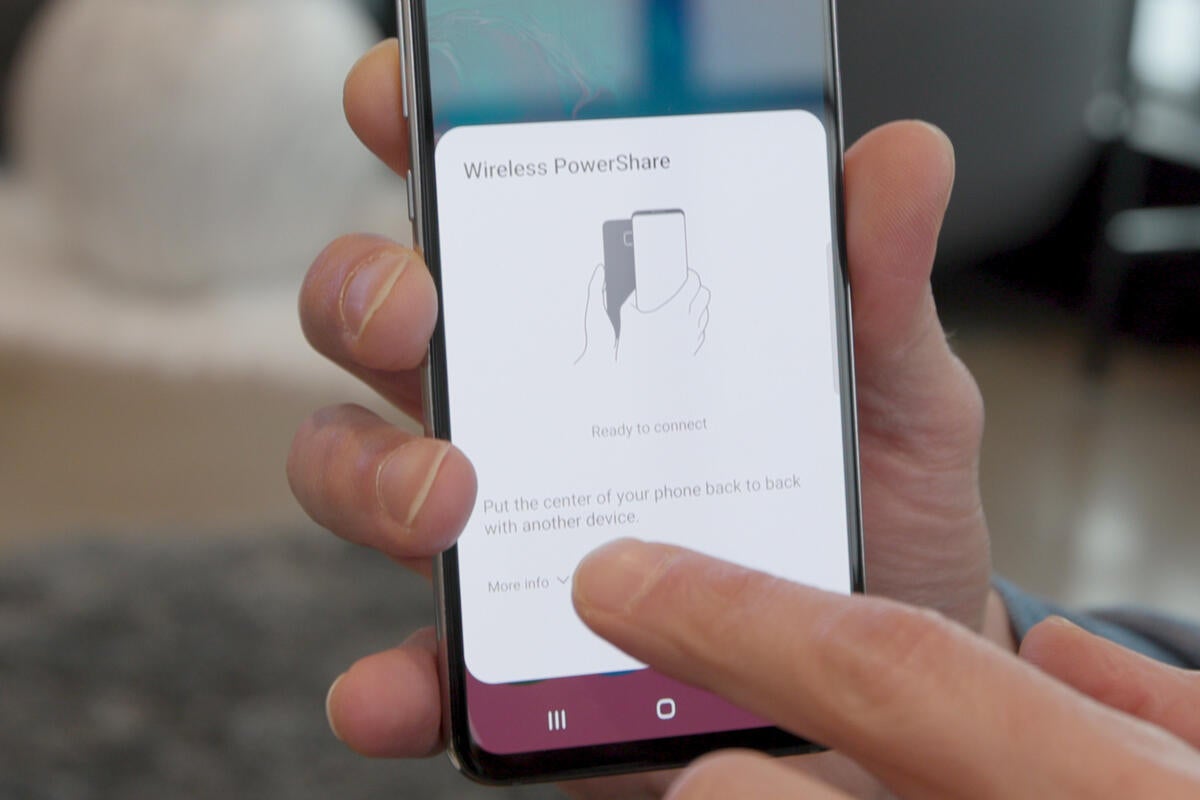 Samsung is so confident about the Galaxy S10's battery that it lets you give away some of your valuable percentage points. A new feature called Wireless PowerShare lets you literally put your S10 into a wireless charging mat so you can hook up another Qi-enabled phone just by putting it on the back of the S10. It works on all three models. To use it:
Pull down the message screen until the quick settings are displayed. If you do not see a Wireless PowerShare button, drag left to find it and press the button to turn it on.
Put S10 in the face and put a second phone, Galaxy Watch, or Galaxy Buds case back against back to S10. For best results, you want to set the phones in the same way to prevent you from slipping and making sure the coils meet.
When finished, remove the phone and pull down the message screen. You will see a persistent message for Wireless PowerShare. Tap it as usual to expand it, and then press Turn off to stop it.
You can still use your S10 while charging the other phone. Wireless PowerShare will clear the phone's battery more quickly, so be aware of how much battery life is used.